Rittal LCP Rack DX
The LCP DX is a 12kW cooling capacity 300mm wide rack (available in two depths), complete with an internal evaporator and remote outside condenser. Air is delivered via 4 EC variable speed fans supplying air to the front of the rack and returning air via the rear side of the LCP DX.
Please contact us for a free Site appraisal and Quotation.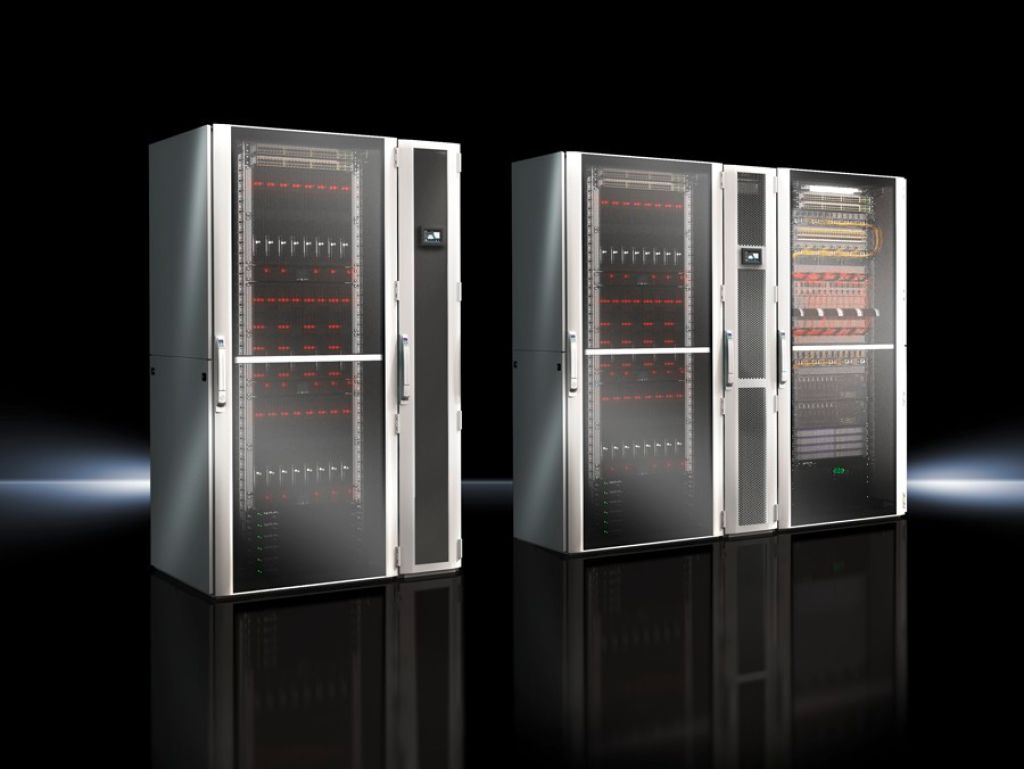 The system can be installed at the end of the rack or bayed  between two racks as pictured.
Product features
Cooling output 12 kW
Cooling of more than one server racks
Refrigerant R410a
Minimized operating costs with efficient EC fan technology
Spatial separation of cooling and server rack
Integral condensate and leakage management
Sophisticated control concept including online connection
Optional front cover to reduce the air outlet speed and for superior air distribution
Increased performance and efficiency in conjunction with Rittal aisle containment
Remote monitoring and Integration with a Web viewer and SNMP